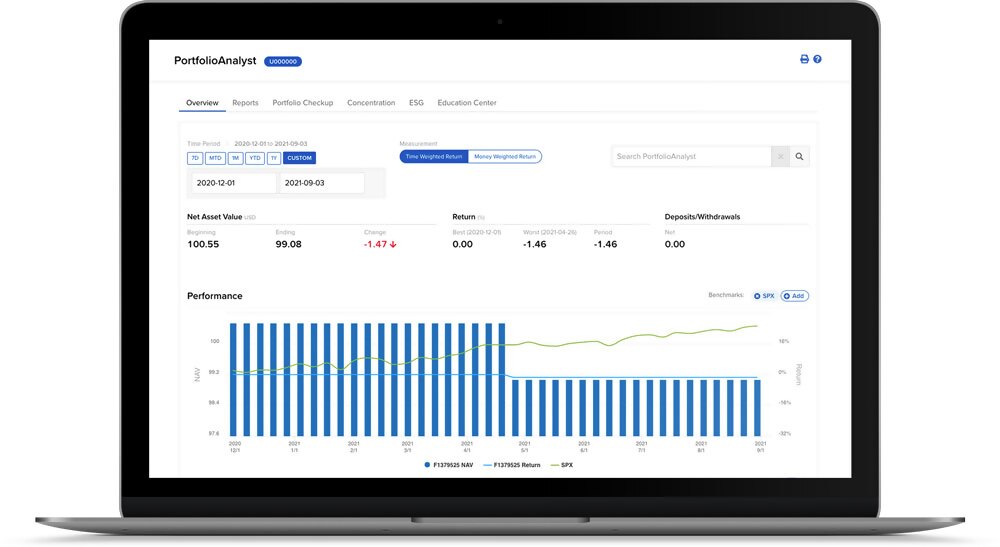 PortfolioAnalyst
Use Advisor Portal to access PortfolioAnalyst, a full feature portfolio management tool for quickly and easily consolidating financial information from any financial institution into a complete portfolio view.
Oversee clients' accounts and manage investor outreach and engagement.
Monitor performance and distill portfolio level data to drive client engagement.
Provide 24-hour customer access to account data, all from a single interface.
Create proprietary indices or use our Performance Attribution report to quickly understand risks and returns.
Access Portfolio Checkup, a dynamic tool for transforming portfolio data into powerful analytics, and Fund Parser, which allocates ETF or mutual fund holdings by sector, geography and asset class for a whole portfolio view of exposure.
Learn More